Units of Study / ARTS ACHIEVE THEATER UNIT: MIDDLE SCHOOL
Playwriting
CREATING MONOLOGUES AND SCENES AROUND A COMMON THEME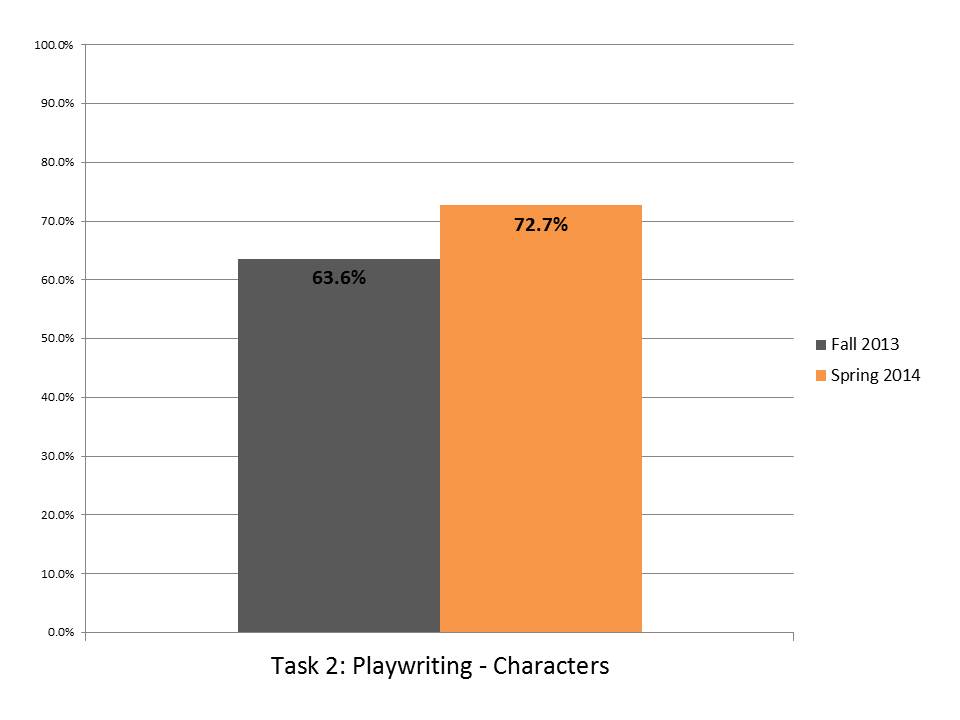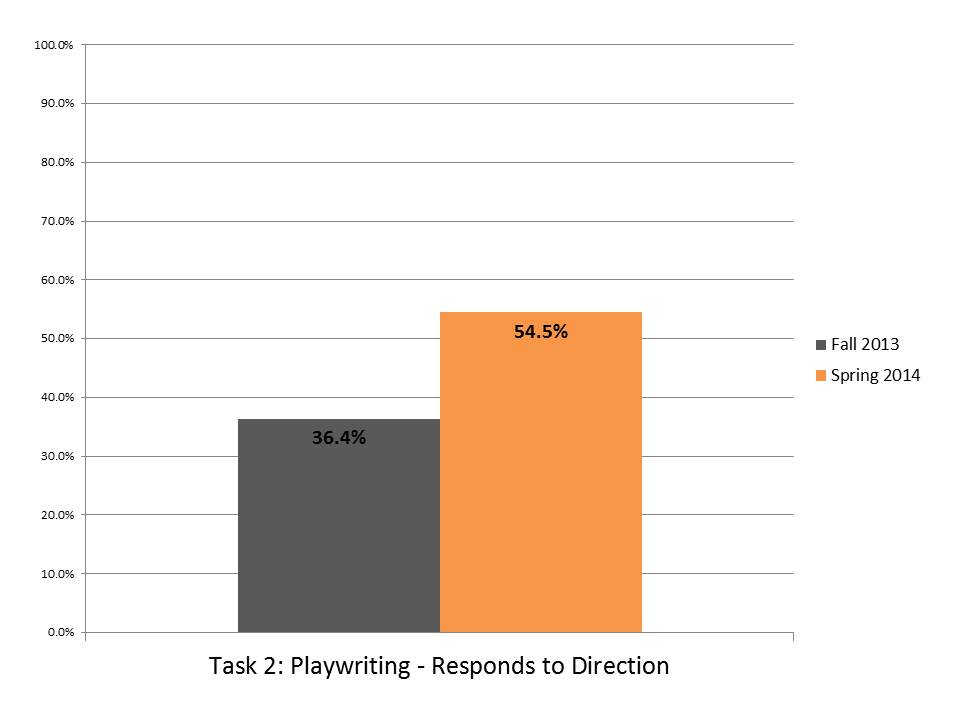 Peer feedback became a much more vital part of our theater and writing process. As a result of using the Criteria Task Sheets and documenting student progress with the iPads students became more adept at giving and receiving feedback. The criteria targeted students' opinions and suggestions and made improvements visible to the students. Students also became less resistant to revising their work as feedback from peers became more immediate and focused on a specific point of improvement. As students' abilities to identify weaknesses in the 5 Ws of a written monologue or scene, their writing improved and became more detailed.
The cycle of focusing on a clear learning target, receiving criterion-based feedback, and then having the opportunity to revise served to motivate students and promote their independence particularly in small group work. Students became less dependent on teacher feedback and were more likely to work out challenges with peer support. The use of the Ladder of Feedback Protocol supported a culture of constructive critique and provided a structure that built trust. The protocol was especially valuable in strengthening the spirit of ensemble for this developmental level.
The integration of technology also reinforced student engagement and provided a tool that made their work visible. The iPads captured their work and provided a source for collaborative discussion. Students were also able to use the iPads to develop dialogue through improvisation and it served to document the progress of their work. In addition, English Language Learners (ELLs) became more fully integrated into the ensemble work. The iPads served to make the work visible to the ELLs in the class. Visuals referents to the criteria were now provided that served to enhance their theater vocabulary. ELLs started to take more risks in using English as criteria became clearer. ELLs also explored the roles of actors and stage managers with deeper understanding.
UNIT NAVIGATION:


Arts Discipline: Theater
Grade: 8
Borough: Queens
THEATER: MIDDLE SCHOOL UNIT
Playwriting